Welcome
Every type of motion requires some sort of energy. In the living world as we know it, this energy is provided by the consumption of substrates. The energy contained within the substrates is converted by metabolic processes into motion and heat. It is therefore no surprise that investigations of biological processes in health and disease often directly contain or end up with recognitions or questions in the field of metabolism.
One of the giants in cardiac metabolism once suggested the interaction between contractile function and metabolic activity as direct and reversible. Thus, metabolic activity is not simply dictated by contractile activity. In contrast, it may also be used to influence contractile function. The latter recognition is the base for metabolic therapy of disease patterns such as diabetes or heart failure.
Exercise is a situation that also significantly affects metabolic activity of the organism. It is also clear now that it affects human health. Again, this change in metabolic activity appears to offer significant therapeutic potential. However, the underlying mechanisms for these effects are yet to be determined.
For this year's meeting of the Society for Heart and Vascular Metabolism, we want to focus on the link between energy metabolism and contractile function. Staying true to the Society's principle of providing a platform for free exchange of ideas among investigators with interest in metabolism, we invited a group of experts to start this exchange with a set of stimulating talks. We have attempted to create a mix of topics addressing metabolism in heart and other organs with relation to contractile function and mechanisms of disease. We aimed to focus on new metabolic mechanisms allowing to identify new metabolic treatment strategies for cardiovascular disease.
We invite you to come to Weimar, a historical city in the heart of Germany. In analogy to the link of metabolism and contractile function, Weimar combines a high concentration of liberal arts with a good portion of savoir vivre. We think that is an ideal starting ground for an exciting meeting.
With best wishes,

Organizing Committee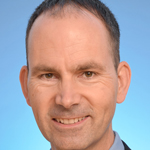 Torsten
Doenst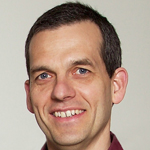 Michael
Schwarzer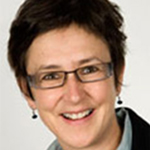 Christine
Des Rosiers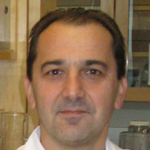 Florin
Despa
Certificates of Attendance are available through your personal mySHVM page.
DEADLINES
Abstract submission:
EXTENDED TO
19 June 2017

Payment required
within 13 July 2017!
Early bird Payments:
13 July 2017
Registrations:
31 July 2017
Notification of abstract selections:
27 June 2017
All deadlines are considered as midnight,
Central European Time.
Organizing Committee
Torsten Doenst (Co-Chair)
Jena, Germany
Michael Schwarzer (Co-Chair)
Jena, Germany
Christine Des Rosiers
(SHVM President)
Montreal, QC, Canada
Florin Despa
(SHVM Secretary/Treasurer)
Lexington, KY, USA